Linda Alexandroff
Finances - Emergency Saving Funds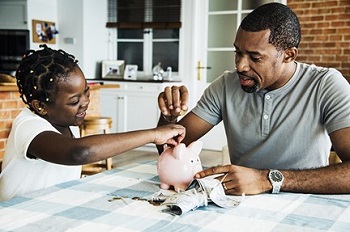 Starting an emergency fund is an essential part ( or SHOULD be) of everyone's financial situation. It helps provide a cushion should an emergency arise where you need it! The reasons for using an emergency fund are endless, so it's critical to prepare and build an emergency fund to avoid letting unexpected expenses lead you to financial ruin.

HOW to START/Build an emergency fund:

Starting an emergency fund can be as easy as splitting a portion of your direct deposit into a savings account or money market account. It can also consist of setting up a recurring transfer from your checking account into a savings or money market account each week, every other week or monthly. In addition to splitting a portion of your direct deposit into an emergency savings account, tally up your expenses at the end of the month, and compare with your net income.

If you are not sure where the funds for this emergency fund will come from, re-evaluate your spending habits and your budget. Start with a small amount of savings each month, but try to increase it whenever possible. And anytime you get a tax refund or bonus, add it to your fund. And gradually boost your savings by selling items you don't need, holding a yard sale or putting change into a jar every evening — anything to slowly accumulate cash. Make small goals at first, such as saving $1,000, and then work your way up to a reserve to cover several months' worth of expenses. While your savings goal will depend on your income and expenses, a general rule of thumb is to save enough to cover three to six months' worth of expenses.